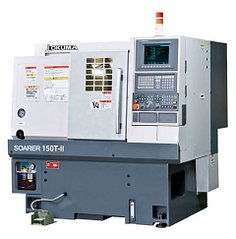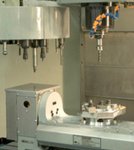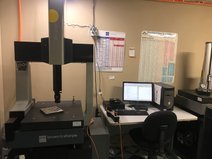 CNC Machined Materials
Alloy Steels
Aluminum
Brass
Copper

Castings
Inconel , Hastelloy, SS321, Nitronic, Titanium
Stainless Steel
Plastics
CNC Milling:
Haas VF 3 VMC - 40 x 20 x 20 with (5th axis attached)
Haas VF4 Vertical Machining Center -50x20x25 (4th axis attached)
Matsuura ES 500V with Tsudakoma 4TH AXIS - 24 x 15 x 20
Kitamura Mycenter - 20x16x20
Dyna Myte VMC - 20 X 16 X 20
Bridgeport Model 2J 2 axis
CNC Turning :
MAX Diameter and Lenght 18" OD x 40 " L
Tikasawa TW-46 Long Bed Turning Center
Okuma ES-L8 with Hydrobar Bar Feeder
Okuma LB-15
Hitachi Seiki 3NE 300
Haas SL30-T
Supermax LG-1440 (x2)
HYDRAULIC PRESS
20 TON HYDRAULIC PRESS
Grinding
Boyar-Schultz SURFACE GRINDER
Brown & Sharp Model #1 Universal ID/OD
Honing ID
Sunnen Honing Machine (x2)
Inspection
Brown & Sharpe DCC 4-5-4 CMM
Brown & Sharpe Tesa Height Gauge Micro-Hite Plus M350
Micro-VU Optical comparator with Digital Reader
TOPCON-PP-14 Optical Comparator
SPI - High gauge 24" & 16"
Mitutoyo 16" High gauge
Sunnen Dial Bore Gages
Sunnen Precision Bore Gages
Large assortment of pins & thread gages
Complete line of inspection and measurement of instruments etc.
Services:
Malux Machine is a full-service manufacturer.We specialize in high precision CNC turning, CNC milling, drilling, grinding, ID honing . Our facility is fully equipped with all the highest quality inspection and measurment instruments.